CAPSA designs medical carts to be used in hospitals. Recently, they designed a slim cart so that COVID-19 patients and providers could use a tablet hands-free. The problem was finding an arm that was both flexible and sturdy enough to be able to hold a tablet for long periods of time.
We built an arm that was both flexible and sturdy enough to hold for long periods of time.
Our engineers designed a unique mounting plate, a single-section vinyl covered arm that was both easy-to-position and strong enough to hold a tablet in place. Now, patients are able to video chat with their families from their hospital beds. We love when the human element enters into our design process. CAPSA saw a need for more human connection, and we were happy to help them find a solution.
"Moffatt is superior to all. We work with a broad range of vendors because building these carts is a little bit like building an automobile, having to integrate all of the components from different manufacturers. We were amazed by Moffatt's quality of work and I rank them at the very top of vendors we've worked with."
Steve Torbett, Sr. Manager Capsa Healthcare
Defense & LAW ENFORCEMENT
We developed a solution for a leading engineering firm that makes camera devices used by law enforcement and the military, often in extremely unstable and dangerous situations. These devices need to be able to telescope, stay strong, and minimize reflection so that the user isn't put in needless danger. The problem is that most material used to make these arms is either too reflective or not long or strong enough to hold up in a combat situation.
WE HELPED MOUNT THE CAMERA TO A LONGER ARM, WHICH IS STRONG ENOUGH TO HOLD UP IN A COMBAT SITUATION.
Our engineers worked with the company, coming up with sophisticated CNC fittings to mount the camera to a longer arm. We also incorporated quiet brass-steel arm construction to minimize noise and improve arm strength. Now users are able to telescope around and over walls, under doors, and through openings safely. When you're in a potential combat situation, you need to have the tools to work quietly and quickly so you can return home safe. This tactical tool does exactly that.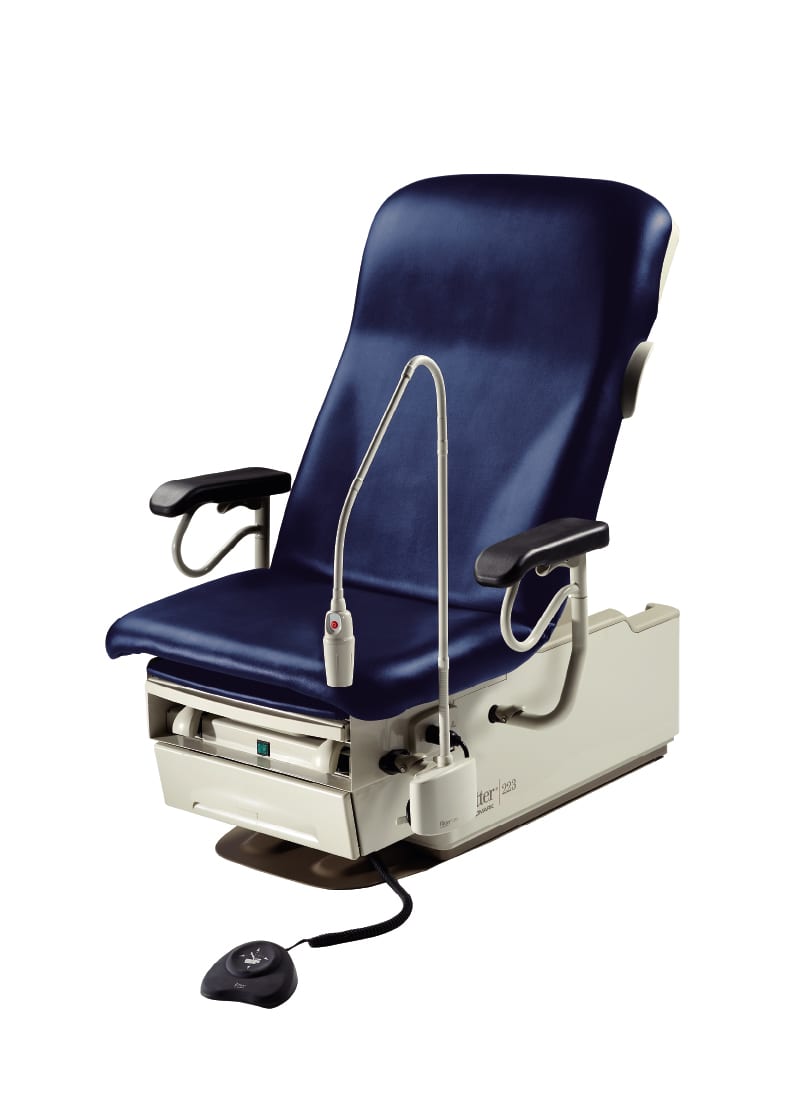 Midmark wanted to make a better exam table for OB/GYNs, podiatrists, and dermatologists. These tables need to be able to support an LED medical exam light. Sounds simple, right? Wrong. They needed three different flex arms, plus two additional aluminum tubes to achieve the length desired for these operations -- but without adding much weight. Length, quietness, and performance all needed to be precise for it to work. 
We developed a five foot long flex arm that was sturdy, quiet AND light weight.
This required a highly collaborative problem-solving process, both with Midmark and a brand-new Italian flex arm source. Together we created a five foot long flex arm with intricate CNC fittings, reinforcing layers for strain relief at the base and mid-section of the flex arm. We loved working with Midmark. They were extremely receptive to our suggestions and provided their own design testing to help us modify our design. Now, doctors have the tools needed to do their job the right way.
There's a lot of important technology that goes into critical care these days. Feeding tubes, monitors, and other important wires need a way to go from the device to the patient without snagging. That, coupled with the fact that beds need to be mobile for care, means that a line manager device (to organize those cables and wires) is vital to patient care. Hill-Rom tasked us with building an arm that could support these wires, be color compatible with their beds, and have mountability via a special bracket on their bed's headboard. 
We developed an extra soft, short arm that made adjustments easy for healthcare workers.
Since we were free from worrying about weight constraints (wires and cables are light), we developed an extra soft, short arm that made adjustments easy for healthcare workers. Hill-Rom ended up modifying the original design several times with new features. We helped them successfully implement those designs, maintaining the same high quality for the device, even after several years of high volume usage. Healthcare settings don't allow for inexact tools that occasionally fail. The good news is that we don't either.
Restaurants and consumers often want to grow their own herbs and vegetables from seed beds under controlled conditions. This creates more vibrant flavors and helps them control freshness. The problem is that hydroculture technology uses lamps that need to be able to work in a small space and be precisely positioned. SproutsIO also has a very specific aesthetic and needed an arm that wouldn't look too out of place in a high-end kitchen.
We collaborated on a minimalist elegant solution: A dual section arm that can be adjusted with precision.
We went through several design phases, hurdling several design challenges to solve overmold manufacturing details and close tolerances to fit their mold. The end result was a dual section arm that could be adjusted with precision, creating an intuitive, practical, and elegant solution. Now restaurants have a precise way to grow fresh, flavorful vegetables in a small space.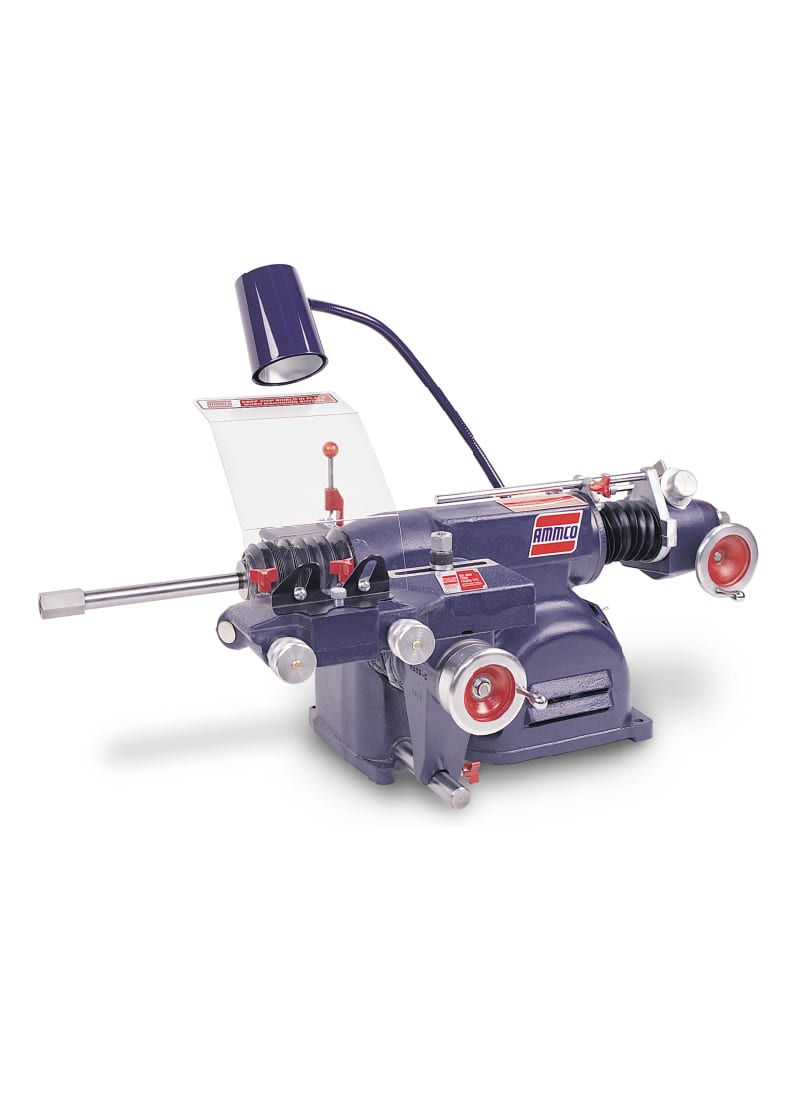 Disc and rotor brake lathe work requires constant repositioning of its light source to get the job done right. The problem is that Hennessy's previous attempts to solve this problem had resulted in frequent breakage whenever their customer adjusted the lamp. Not only that, their switches also failed frequently from the grit produced during brake work. 
We developed an extremely durable shade, solving their breakage and functionality problems.
We created an extremely durable 540 degree shade, solving their breakage problem and instantly improving the function of the light so it was easier to find the right illumination angle. We also added a toggle boot to seal the switch and extend its life significantly and made cosmetic changes so that the flexarm and shade matched their existing company colors. They now have a product that not only works better, but it lasts longer. That's a big deal when you're buying expensive auto tools.