Client Spotlight on Capsa Healthcare and Good Made Better: How Each Use Flex Arms Their Own Way


We love helping our clients innovate, no matter the role it requires.
We feel extremely lucky to get to come into work every day and collaborate with all kinds of folks to make innovative flex arm products. From med tech to industrial products to home goods, we learn something from every single person we work with. We don't take for granted that you need to be surrounded by good people to create something great — and we have to say we've been really blessed in that regard.
Today we thought we'd give you a little insight into two of the clients that we work with (or use our products in their line of work) and what they have to say about using our products. These businesses represent a wide swath of engineers, small business owners, and product designers across a bunch of different industries. Today we thought we'd focus on two extremely different companies that have come into contact with Moffatt Products in very different ways. The first, Capsa Healthcare, was a collaboration on their slim cart tablet holder. The other, Dan Keller of Good Made Better, uses one of our Moffatt Task Lights in his own workshop when designing products.
Capsa Healthcare partners with Moffatt Products to produce the Slim Cart
Coronavirus changed nearly everything. It seemed like almost every day healthcare providers needed a problem solved that had never existed before. Capsa Healthcare was there to help. When they needed a flex arm on a tablet holder for patients, they came to us. The ensuing product allowed folks who were in isolation because of COVID 19 protocols the ability to communicate with their loved ones. We love when a flex arm success story has a human component like this. That's a big deal! We were so excited to get to work with Capsa Healthcare, as their attention to detail and ability to think about the big picture is so crucial to creating innovative flex arm products like this.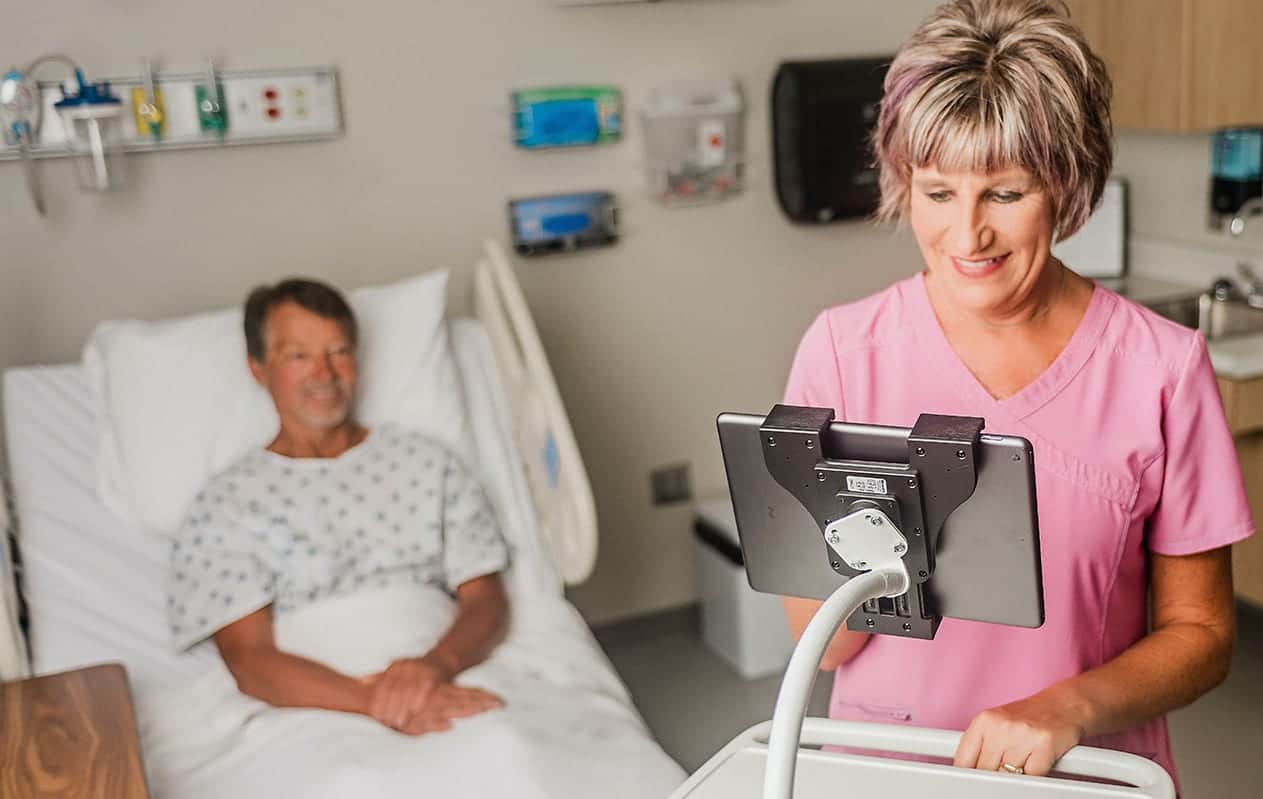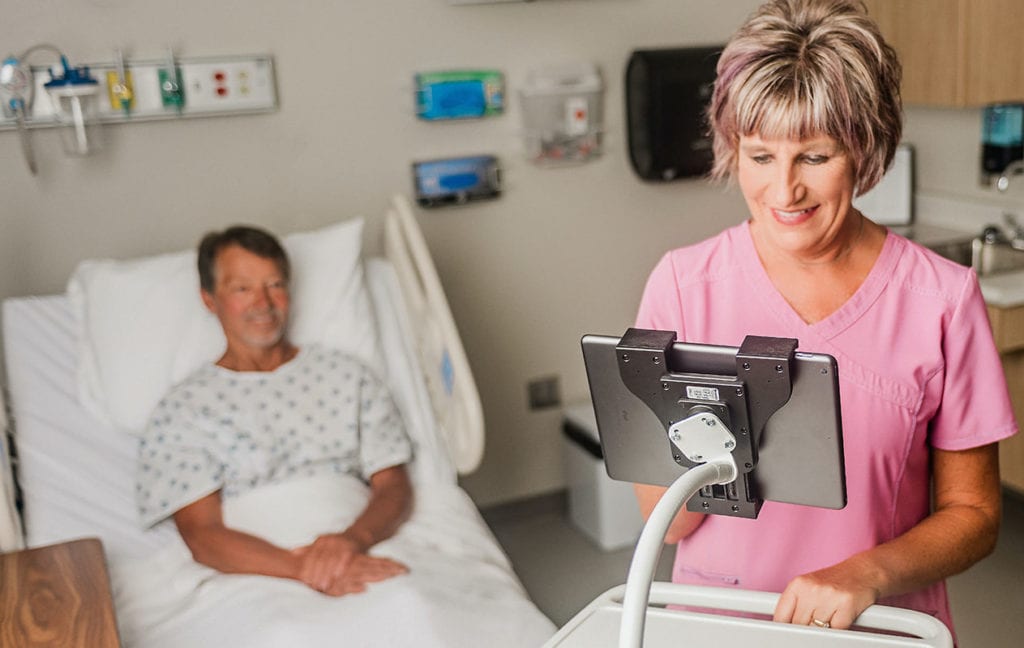 "When coronavirus came along, patients were put into isolation and nurses were improvising by using their own phones to let them communicate with their families. Then flex arm to the rescue. On the Slim Cart, the tablet and arm spin around 360 degrees where it could bend over to face the patient, even when they were lying down… We've gotten nothing but terrific feedback on the performance of the product. You can tell the employees at Moffatt really care about their work by making an outstanding product that is clearly the best one on the market." – Steve Torbett, Sr. Manager Capsa Healthcare
Dan Keller of Good Made Better uses a Moffatt Lamp to shed light on innovation in his workshop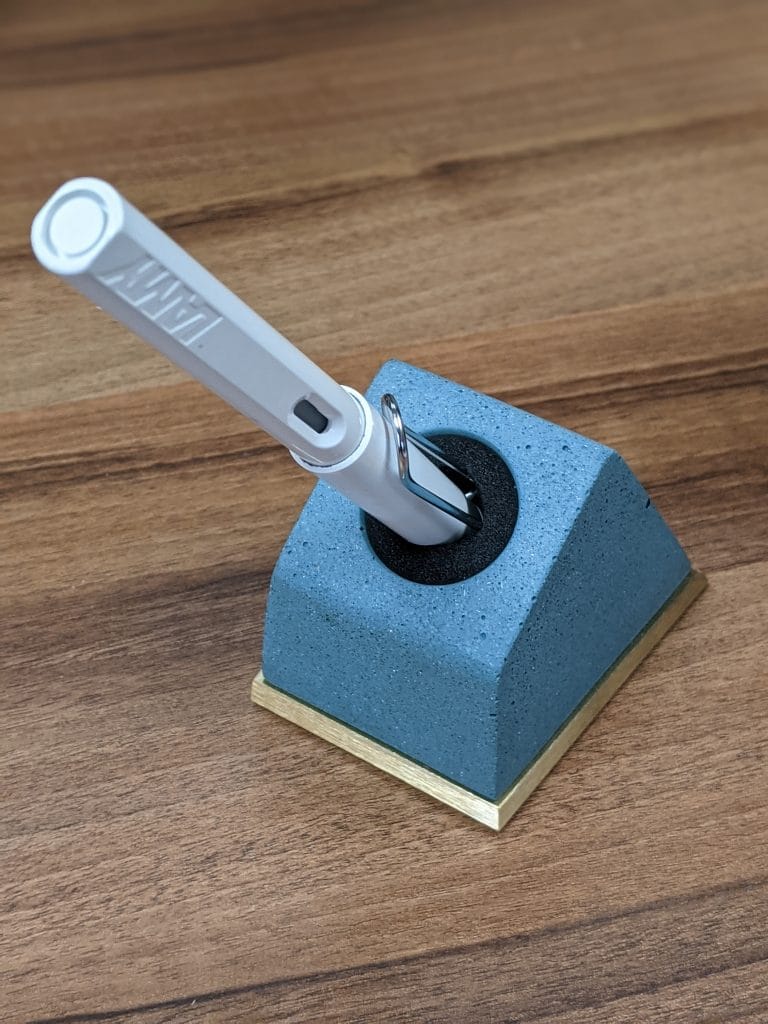 We love a company that thinks outside the box, that's why we love Good Made Better. No problem is too big or too small for the creative mind of Dan Keller, the owner and designer of Good Made Better. Starting in 2017 with the Penwell Classic, they've been helping pen enthusiasts turn their favorite capped pens into desk pens so they are more enjoyable to use. Dan has been using the Moffatt task light for a number of years in his workshop. We were thrilled to hear what he had to say about our lamps since his products reflect the values he talks about, simplicity, reliability, and being able to get the job done.
"With my Moffatt lamps, I not only have great lighting when I'm working, but it also makes work more pleasurable. In fact, I don't feel I could improve upon my present shop lighting setup, thanks to them. I don't have to wonder if a Moffatt task light will work. They have a tried and true light that stays where I put it and is easily configurable to fit a myriad of tools and workstations. Before Moffatt, it was frustrating to know I could have a better lighting setup and never felt my workstations had a finished arrangement without that." – Dan Keller, Good Made Better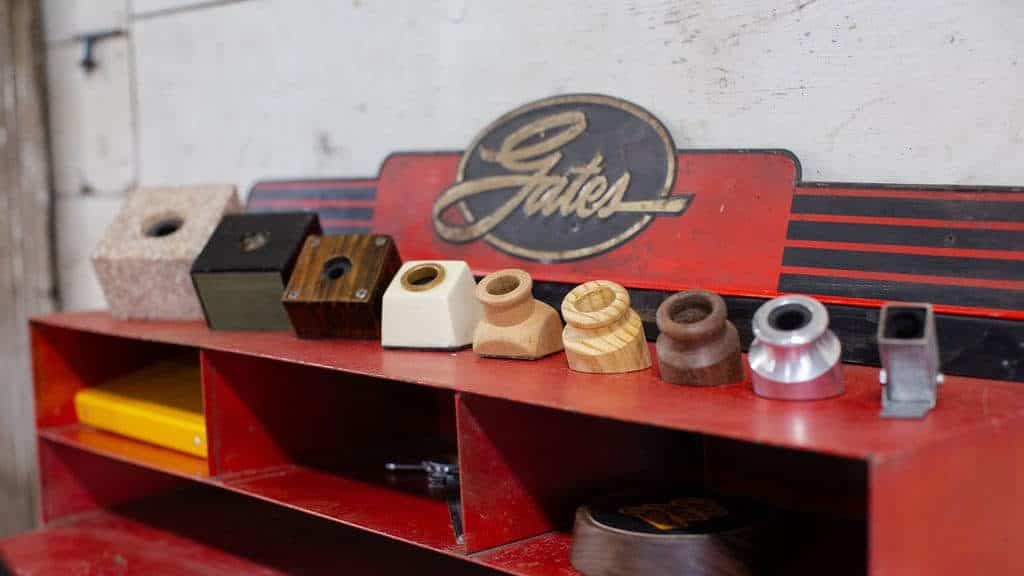 What's your Moffatt success story? How can we help? We'd love to hear from you. Drop us a line below, or fill out our contact form to start a conversation today!
_____________________
Working on a flex arm design? We are here for a no-pressure phone call. We'd love to hear more about what you are working on and give you ideas and prototypes to improve your decision-making process. Give us a call, we promise it will be worth your while.