What does it cost for a flex arm prototype?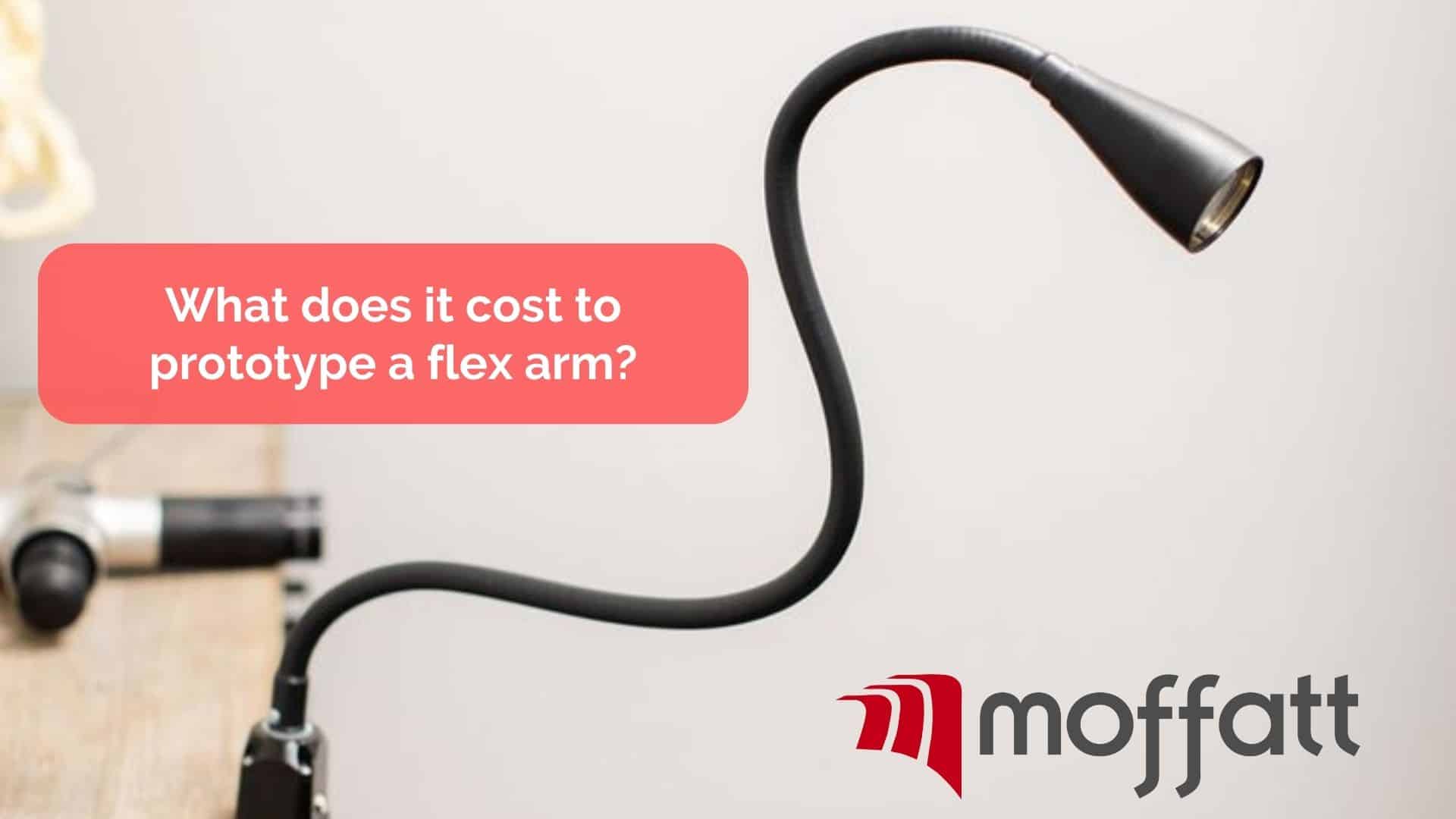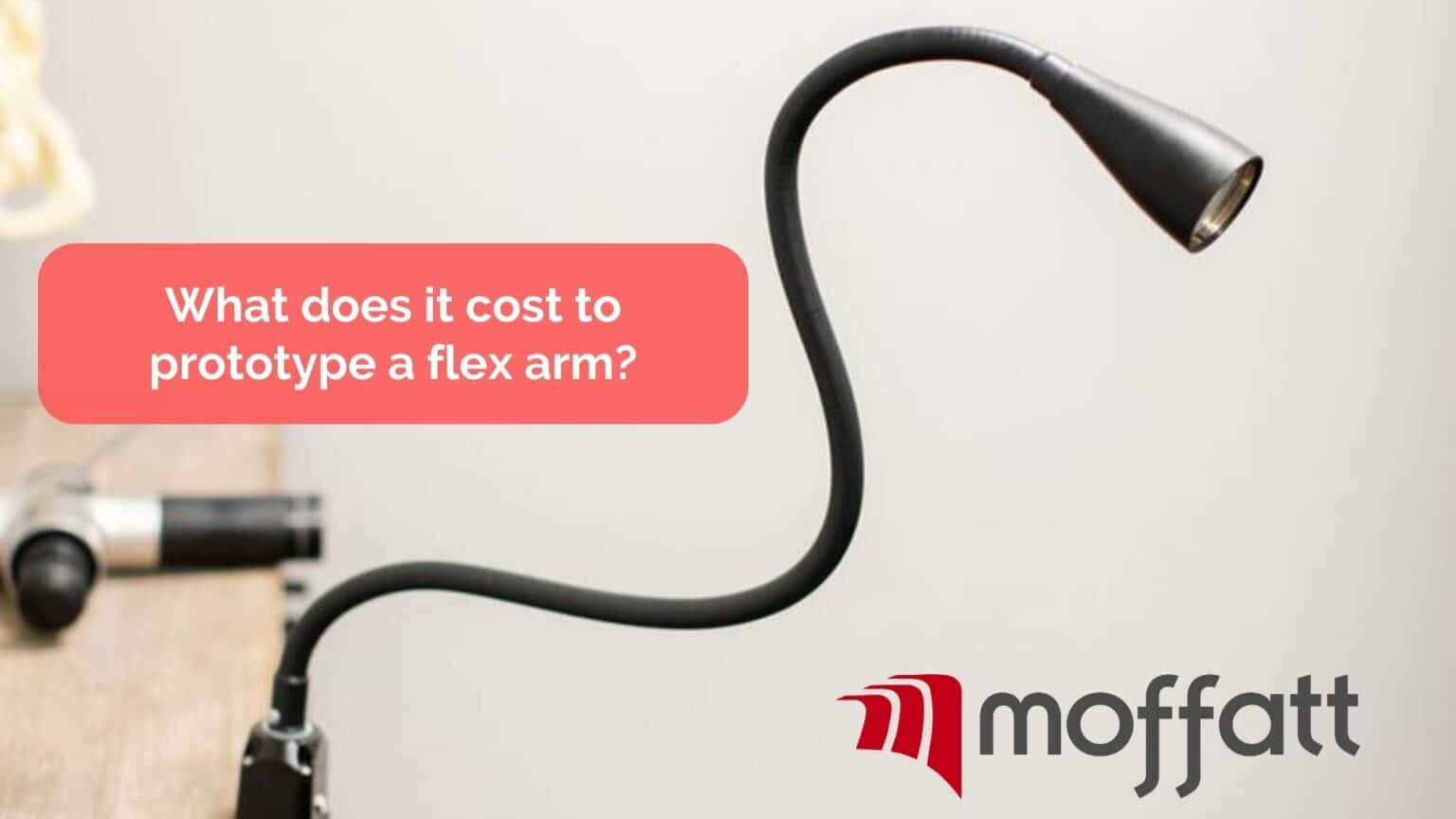 The cost to create a prototype flex arm product is fairly straightforward for us at Moffatt Products, born from decades of creating flex arms for a variety of industries. That said, we thought we'd clear up some of the terminology AND pricing questions around our flex arm prototyping process. It's hard to produce anything in a low quantity with a fast turnaround and have it not be expensive – but we have many clients who are surprised at just how reasonable our prototyping cost is. Here's everything you need to know about the cost of prototyping a flex arm. 
What does a flex arm prototype mean?
When we say a "flex arm prototype," we literally mean a representative sample that's fully functional and looks and feels like it will in the finished product. While some folks might 3D print a plastic representation in the same size, we'll give you a fully functional flex arm prototype right off the bat. 
How can we do this? Well, 95% of any type of flex arm design can be made from the materials we have on hand. There are some notable exceptions to this rule (we'll talk about that later) but for the most part we can deliver you a flex arm prototype in just a few weeks.
What does "rapid prototyping" mean?
We also offer rapid prototyping services if time is of the essence. For us that means a one to two week turnaround using common stock components on hand. We put them through the normal manufacturing process so that we can meet our manufacturing standards. We can help you save time by 'pre-research' – with most of our flex arms adhering to similar designs, we've figured out a way to give you a real, tangible way to see how a flex arm would integrate into your product.
In some cases, rapid prototyping may mean that we work with a partner to rapidly machine new parts like end fittings or specialized mounts. In that situation, there may be an additional cost.
How much does a flex arm prototype cost?
The typical cost of a flex arm prototype is a few hundred dollars. That's assuming that we are able to follow our normal prototyping process by using materials we have on hand. If there is custom work, we may have a meeting with you about how that pricing may play out. We have a few options for this. If it's something that you need to be proprietary to your product, we may ask you to pay the majority of that design and research. If we are able to use this design going forward, we may be able to split the cost for design with you.
In the end, we want this relationship to feel equitable for all parties. Afterall, we view ourselves as an extension of your design team. We don't want to be at-odds, it's hard enough to design great products. Everyone needs to be on the same page from prototyping to post-production.
We used to give our customers more options – here's why we stopped with our flex arm prototypes
When we say we're an extension of your design team, we mean it. We're the flex arm experts that you bring in to help get you from point A to point B as fast as possible. We used to offer more tools for engineers to design the flex arm they wanted because we thought that's what THEY WANTED. What we realized was that engineers typically want LESS design revisions so they have more time to do other things.
Our customers would make mistakes or have assumptions based on how they thought a flex arm would work. These days, we ask the engineers we work with what they need the flex arm to do with their product and then guide them to the best option. It saves time and ultimately money to work this way.
What can make prototyping a flex arm more expensive?
As you well know, prototyping isn't about ONE thing. Often the design teams we work with say "here's our product, here's our target release date, etc." But here's the thing – their also working on a bunch of other parts of this project too. The device itself is often in beta, and so what you spec at first might not be what you end up with. Sometimes that can be in the span of just a few months.
So if you need multiple designs, specialized parts, or to meet a super fast approaching deadline, you may spend more on your prototypes. Do you have more questions? Drop us a line, we're happy to answer them!