Angel Eye Health on developing a new type of NICU camera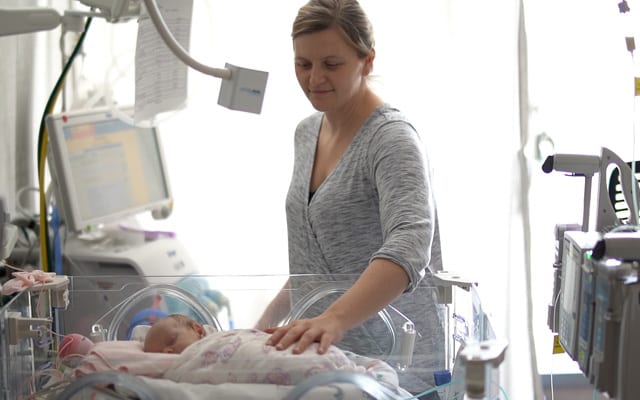 Angel Eye Health produces NICU cameras that are primarily used in neonatal wards so that parents can have live-streaming capabilities to observe and bond with their babies. Often these babies are "preemies" who will have to spend an extended stay in a NICU unit, which means that having that ability to connect with their child will have to be through non-traditional means.
Sometimes it's better for potential clients to hear what it's like firsthand from other clients about what our process looks like.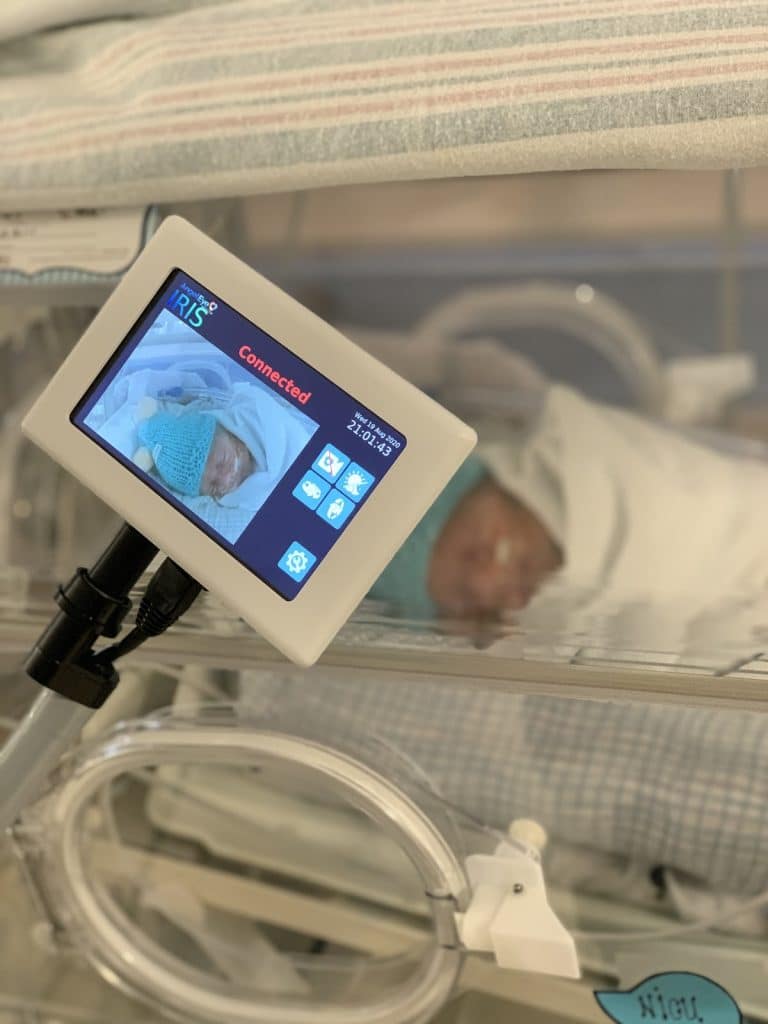 We'd been in the camera business for seven years. We hit a redesigned process where we were creating a new product and during that time we needed to find an alternative to the lighting arm that's currently used in the NICU space.
We had a few personal contacts suggest that we reach out to Moffatt, and so we did. During our initial kick-off call we said, "Hey, we're looking for flexible arms for our NICU camera. We need to be able to run cables through the arms and so on. We need the outside to be able to be wiped down with harsh cleaners and things like that for the hospital space."
We come to find out that Moffatt produces a ton of those arms for that exact purpose. They're so unassuming that we didn't know who we were talking to at first. We didn't know that they were already a supplier for some of these other manufacturers.
Then we started working with their engineering team on doing some initial design work on the lighting arms and things like that. Working with Kurt and Brian, there was a lot of really good conversations early on. They were really responsive to our needs. I think they turned around a prototype in a couple of weeks for us with a lot of different variations. They're always open to doing things custom.
Every hospital environment is very unique in the way that they Mount things in their area. So while we wanted to try to come up with. A universal Mount or a universal fitting system for these flexible arms. So we went and tested and scheduled some time at facilities, pre-COVID, so we could find options that looked like they would work. We also needed to select a universal pole clamp or mount that we could attach to it. We got an option, but as soon as we try to deploy it in a new facility, it just wasn't going to be an option longer term. We were going to need something more custom.
So we went back to the drawing board with Moffatt and said, Hey guys. So we thought we would be ordering these things in large quantities and be able to just order, you know, 500 a thousand of a unit, and now that doesn't seem like it's going to be the case.

Moffatt's been very willing to work with us on lower quantities and doing things a little more custom, at least for this kind of ramp-up of getting our, product out there on the market. They're very helpful on that. So I'd say that's probably the history and how we got where we are.
We were so excited to get a chance to work with Angel Eye on their NICU camera. Not only do they have an amazing product, but they're also actively working to help the world become a better place. That's a big deal to us, and we don't take that privilege lightly. It's going to be amazing to see what comes next.
_____________________
Working on a flex arm design? We are here for a no-pressure phone call. We'd love to hear more about what you are working on and give you ideas and prototypes to improve your decision-making process. Give us a call, we promise it will be worth your while.