What Flex Arm Connectors can we integrate? From Apple to HDMI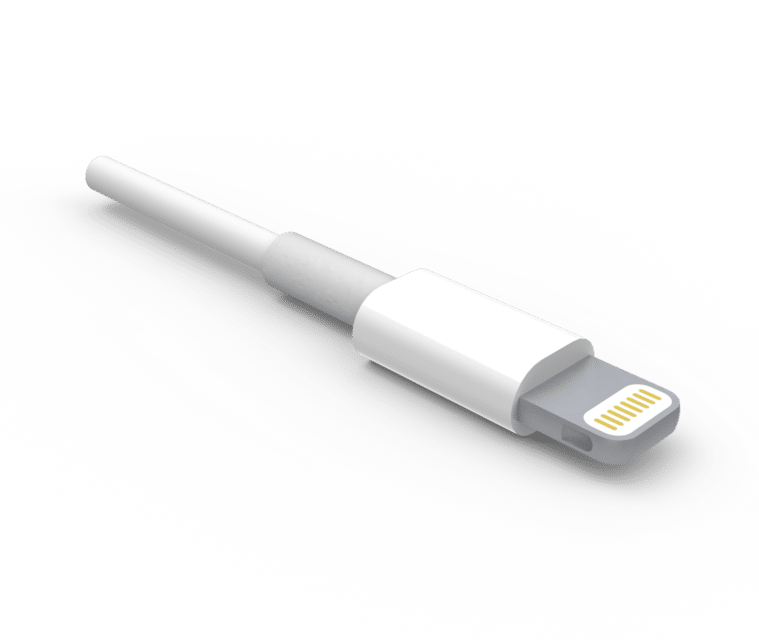 What type of connectors can be used in our flex arm mounting solutions? Great question. With today's power and data cables, even though these connectors are getting quite small, usually this molded housing prevents routing on the inside of an arm assembly that's already complete — just due to interference between that housing and either the ID inside diameter of that flex arm, or even the end fitting itself.
So depending on what the mating parts look like and what threads are required and what ID we're able to work with, if we run into interference, even on Apple's lightning connector, which is about as small as the common ones that we get, that connector can usually fit just inside some of these end fittings
We utilize a local wire harness manufacturer for connectors in certain circumstances
Sometimes it's so tight that we're not able to route it efficiently through the arm. So to overcome this, uh, we've partnered with a local wire harness manufacturer. who works in small or high volume. And when we're done with the arm assembly, we'll put a covering on. Normally, that means it's finished and ready to go, but if we do need to pass cables on the inside, we'll get it to this stage and then we'll ship it across to the wire harness manufacturer to finish their work.
We'll have them install the cable terminate one or both ends, and then give it back to us where we can do the final packaging and supply. We'll then just deliver the one part number to the customer with the cables installed — instead of several pieces you have to assemble yourself. This has been a popular feature, especially recently, as the industry is increasingly expecting professional, clean cable management.
it's great for you to be able to put that cord on the inside of a Flex arm. It allows for easy cleaning and it's less work for the design team and the project manager to not have to worry about sourcing and testing a wiring harness and training their folks, on how to install them. Instead, they can just get the mounting solution for their device along with those cables installed. Your time is valuable, you don't want to mess around with something like this.
That's exactly why we developed this system for our flex arm cable management. It's clean, efficient, and the best part for you: done!