What flex arm coverings do we offer?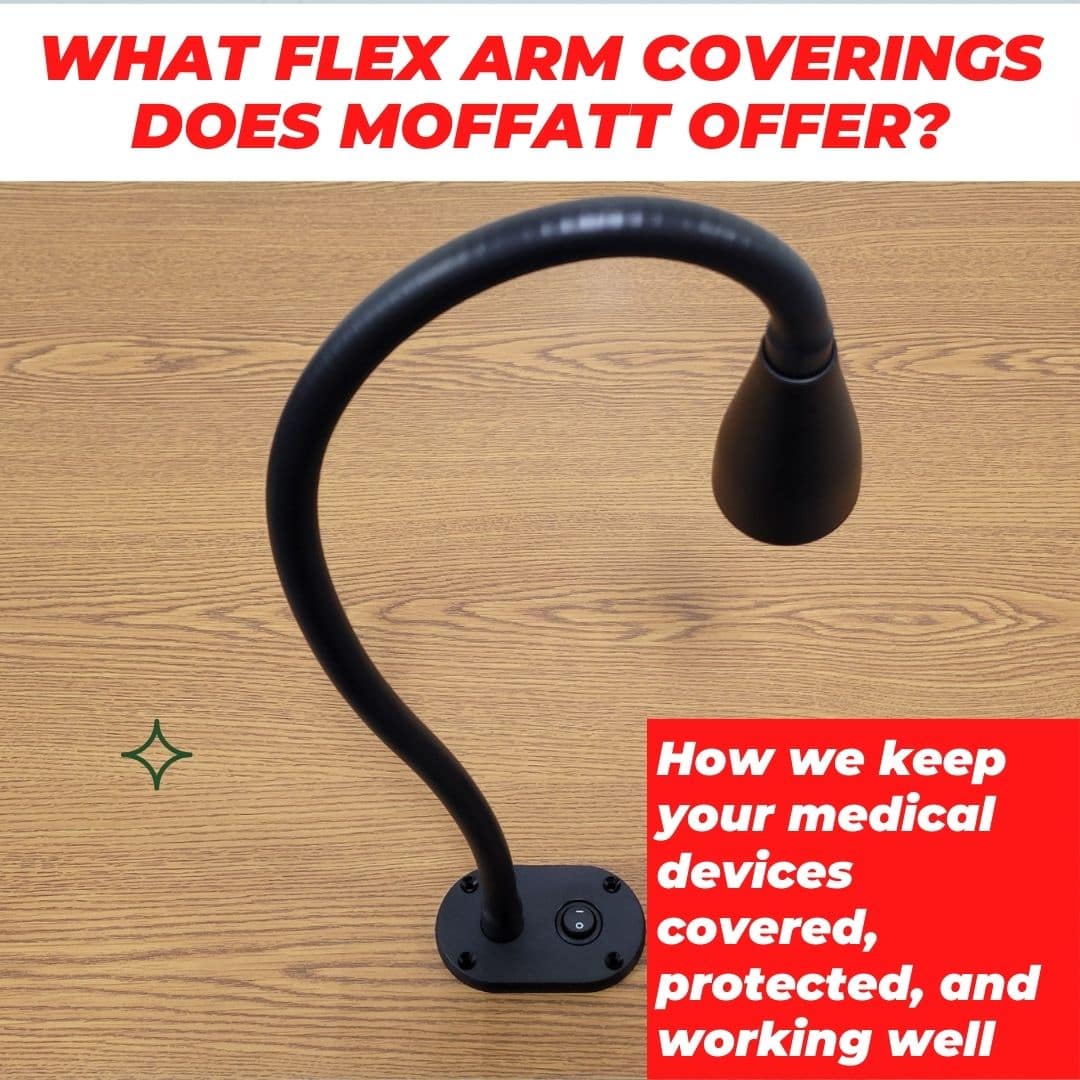 How we keep your medical device components covered, protected, and working well
Flex arm coverings are one of THE most important components of your flex arm. It allows for a flex arm to be used in a wide variety of settings – from industrial workshops to the medical field. While it might not be the first thing you think of when you're engineering a medical device, trust us when we say that you'll want to make sure that you have the right one or you could risk failure of your device. You invested too much money already in your project, a misstep like that would be foolish.
So how can you tell which flex arm covering is right for your project? To start with, ask! We've gone through the learning process with all of these methods and stocked materials. In the decades that we've produced flex arms, we've created an array of options for our clients with the experience behind it to make it happen.
There are 2 methods of covering a flex arm
Before we get into materials, let's talk process. That's a pretty key component in how we decide which flex arm covering is right for you. Basically, we have PVC extrusion or Heatshrink. What you need to know is that any covering needs to do two things
It needs to protect the friction strength of the arm from lubricants
It needs to decorate and enhance the arm's aesthetics.
Both of these methods we'll get into in the following section will accomplish these goals. 
PVC extrusion: a tried and true method
PVC extrusion is used in all sorts of industries. It's versatile and inherently tough. It's also UV resistant and chemical resistant – which is often why it's used in car interiors. Extrusion is cost-effective, durable, and colorable to the needs of your project. It's also scratch resistant, which means that it will stay looking nice for the lifetime of the arm – something that's especially important to many of our medical device manufacturers. 
The durometer of our PVC extrusion allows it to move freely with the arm, so you won't get potentially harmful wrinkles when the arm bends.
Heat shrink: Used in multi-section variable strength flex arms
Heat shrinking is another technique wherein we use heat to apply different materials to the flex arm. Heat shrinking allows us to use several different material types including
PVC
Polyolefin
Neoprenes
Military grade materials
Silicone
Heat shrinking is especially valuable for our variable strength flex arms, which vary in diameter and are more pliable at the end, and sturdier at the base. They're also better if you'll have intensive cleaning involved with your product (say an autoclave at a hospital). Specific grades can offer heat resistance, chemical resistance, and even higher resistance to tearing or cutting. This has also been a popular option with some of our European clients who have some resistance to PVC for environmental concerns. The process involved with heat shrinking allows us to use alternative materials.
Which covering is right for your project?
The quickest way is to ask us!
Neither of these options is inherently "better," but one is definitely better for YOUR project. How can you find out? Give us a call! We stock rolls of both and can mock up samples extremely quickly. Both methods are available for production runs of any size, and the materials we stock are suitable for medical environments, cleaning agents, and anything else you may need. 
As we said before, we've made it our business to become experts in the process and materials involved with every part of a flex arm. When you work with us, you're getting a guide – someone to help and worry about these details so you can focus on big-picture ideas. That's ultimately our flex arm, and our company's, biggest strength. Which is right for you?