Which of our magnetic Base LED lights is best for you?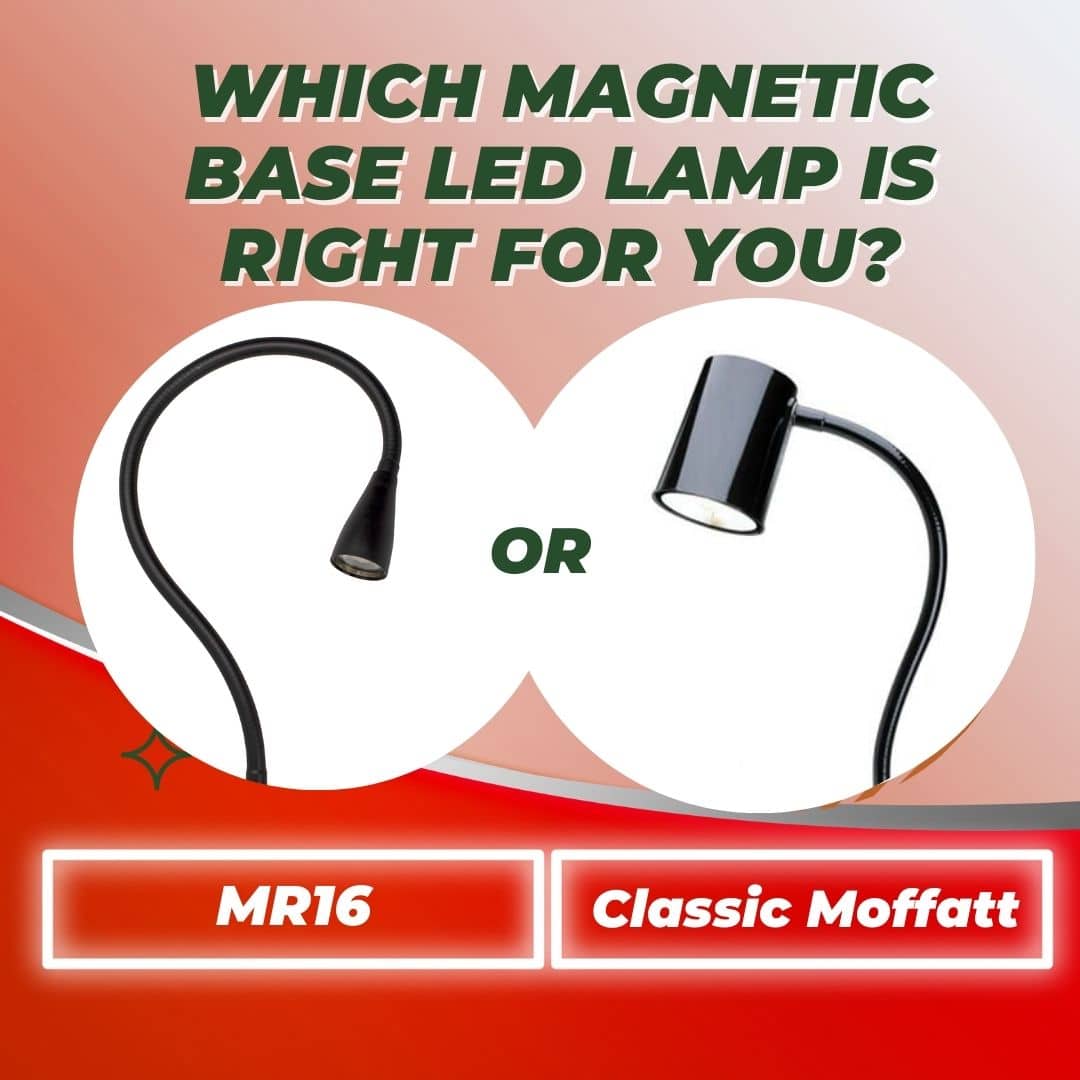 A magnetic base LED light can be perfect for your woodworking studio, industrial space, or even your home. They're so great that we've made TWO different versions. Our traditional 12-watt magnetic base LED lamp and our brand new MR16, 7 watt version. Just by looking at them, you can see that there are some pretty big differences.
Which is right for you? Let's figure out what you're going to use it for and go from there. First, let's start with why you'd ever want a magnetic base in the first place.
A magnetic base LED light is easier to move than most other lamps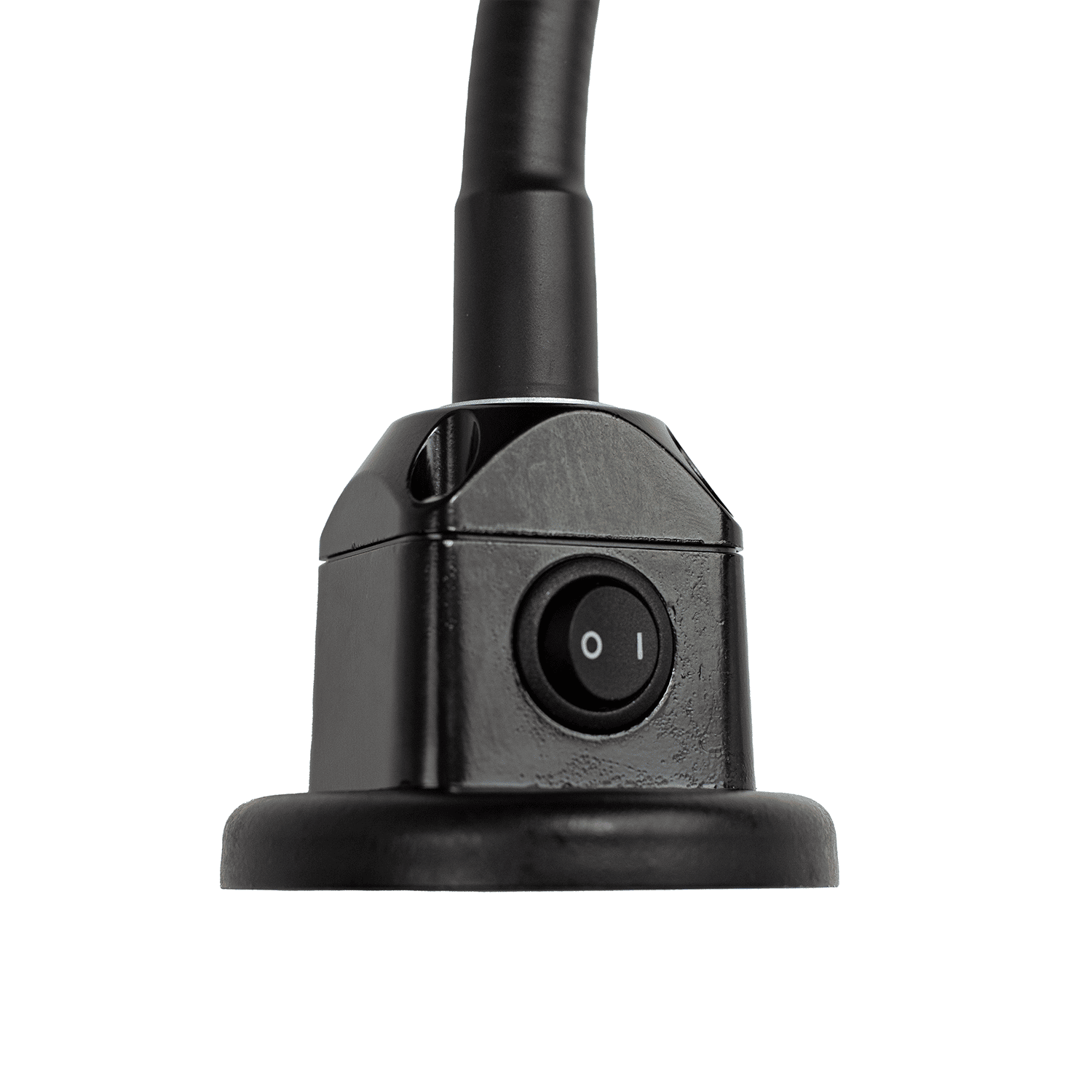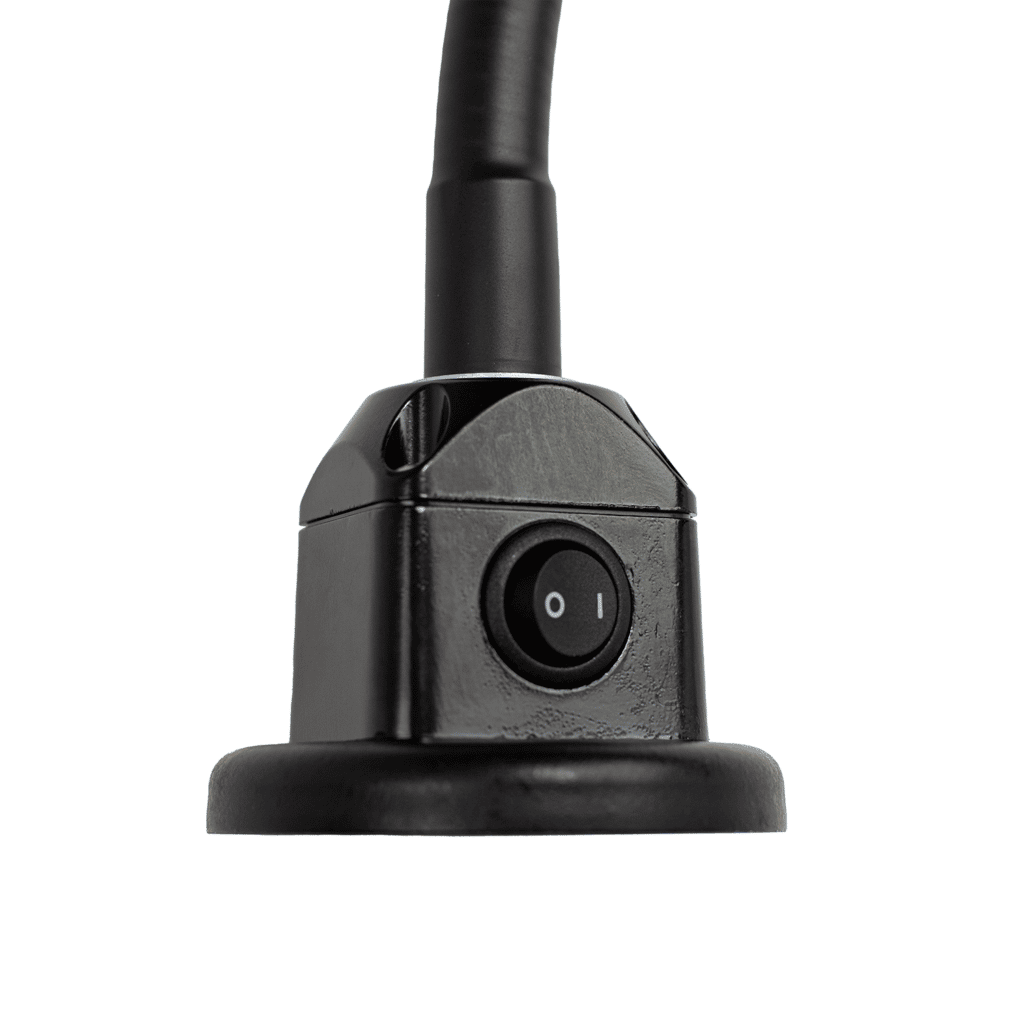 How many times have you been in the workshop and had to readjust your light source? It happens all the time, right? With other lights, sometimes that means you'll have to unscrew your light from its base, then move a heavy-weighted accessory to re-position it in the way you need. What's the point of installing a bunch of power drops in your work space if it's still this hard to get light where you need it?
A magnetic base LED light allows you to reposition your light easily. You can pick it up and move it. That simple. You don't have to unclamp a C-clamp (or make sure your mounting surface is the right thickness for a c-clamp). You don't have to unscrew it from a mounted surface, you literally just… pick it up and move it.
Need to move your light? The Swivel end fitting on our 7 Watt lamp allows for better magnetic LED light mobility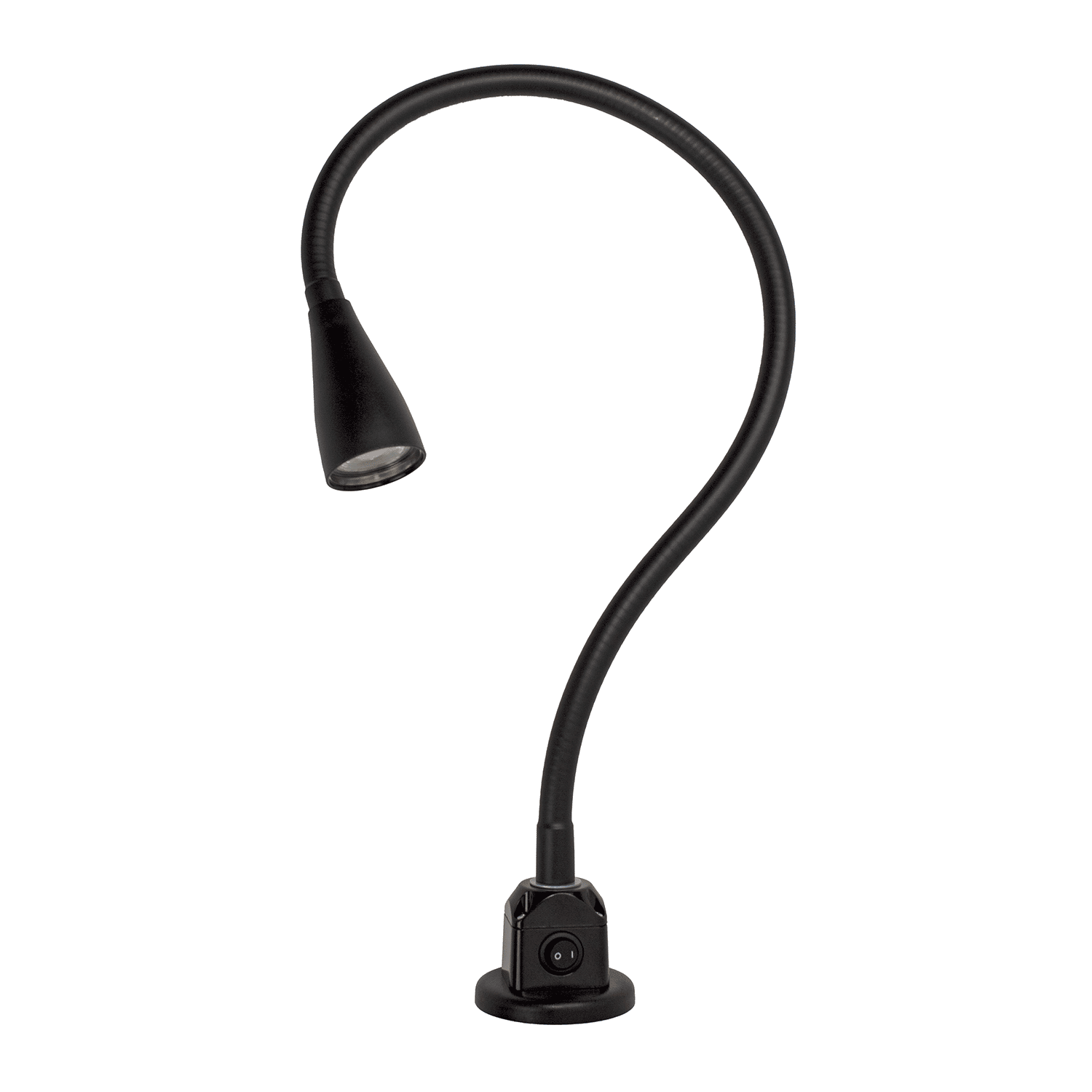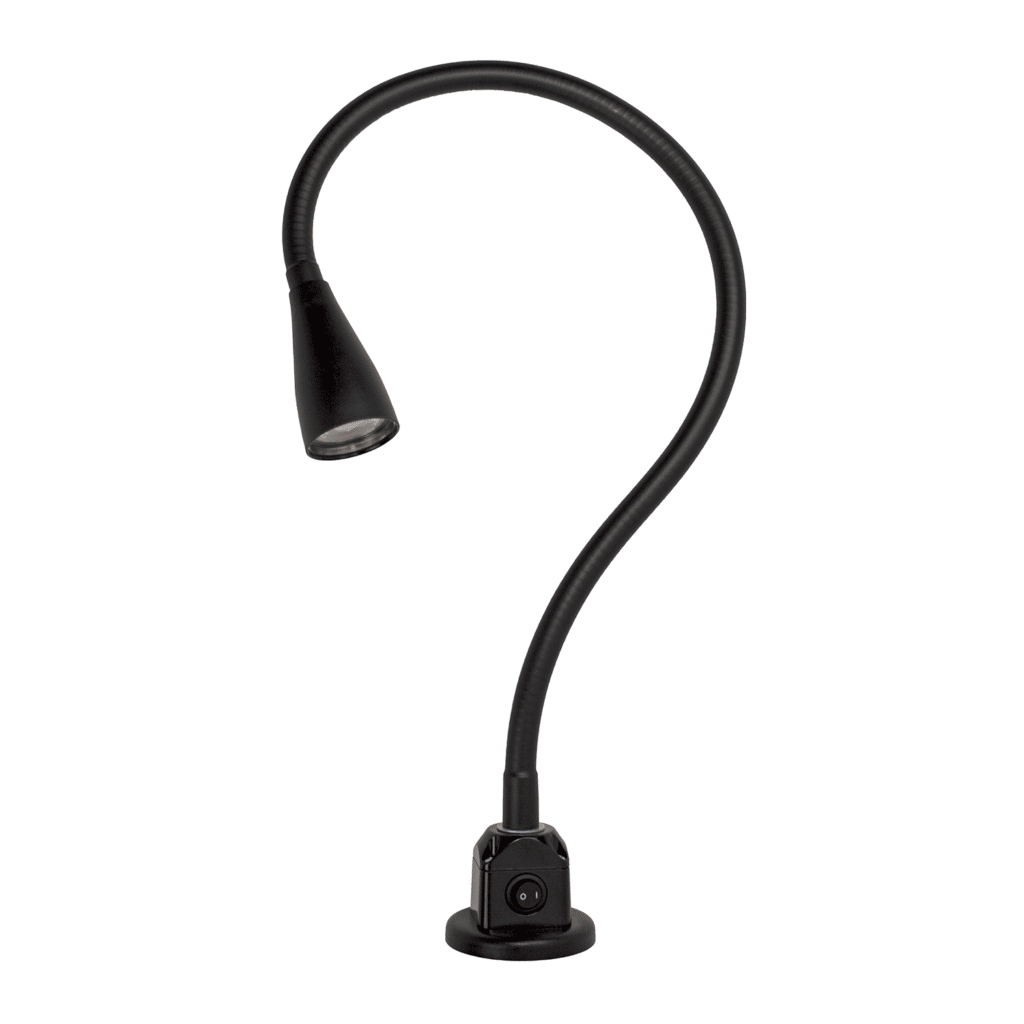 People wonder if that magnet is strong enough to hold, especially when it needs to be adjusted near the base. That can be especially challenging when an arm is long (the longer the arm, the more leverage the end will have and the easier it will be to break the magnetic seal that keeps it attached to the base). That's why we added a swivel to our 7 watt LED magnetic base lamp. With it, the arm is free to move at the base in any direction without putting pressure or torque on the magnetic base.
Will your arm be mounted vertically on a wall? You'll want the classic magnetic base LED light
Both of our arms can be mounted vertically, but it's actually the LACK of a swivel that can make our 12 watt lamp a better option if you'll be mounting it this way. That's because the swivel (which is great when mounted horizontally) will naturally keep your arm at its lowest point when mounted this way. Our classic lamp doesn't have that, so it may be better as a wall-mounted magnetic base LED light.
Need other mounting options? You'll want the classic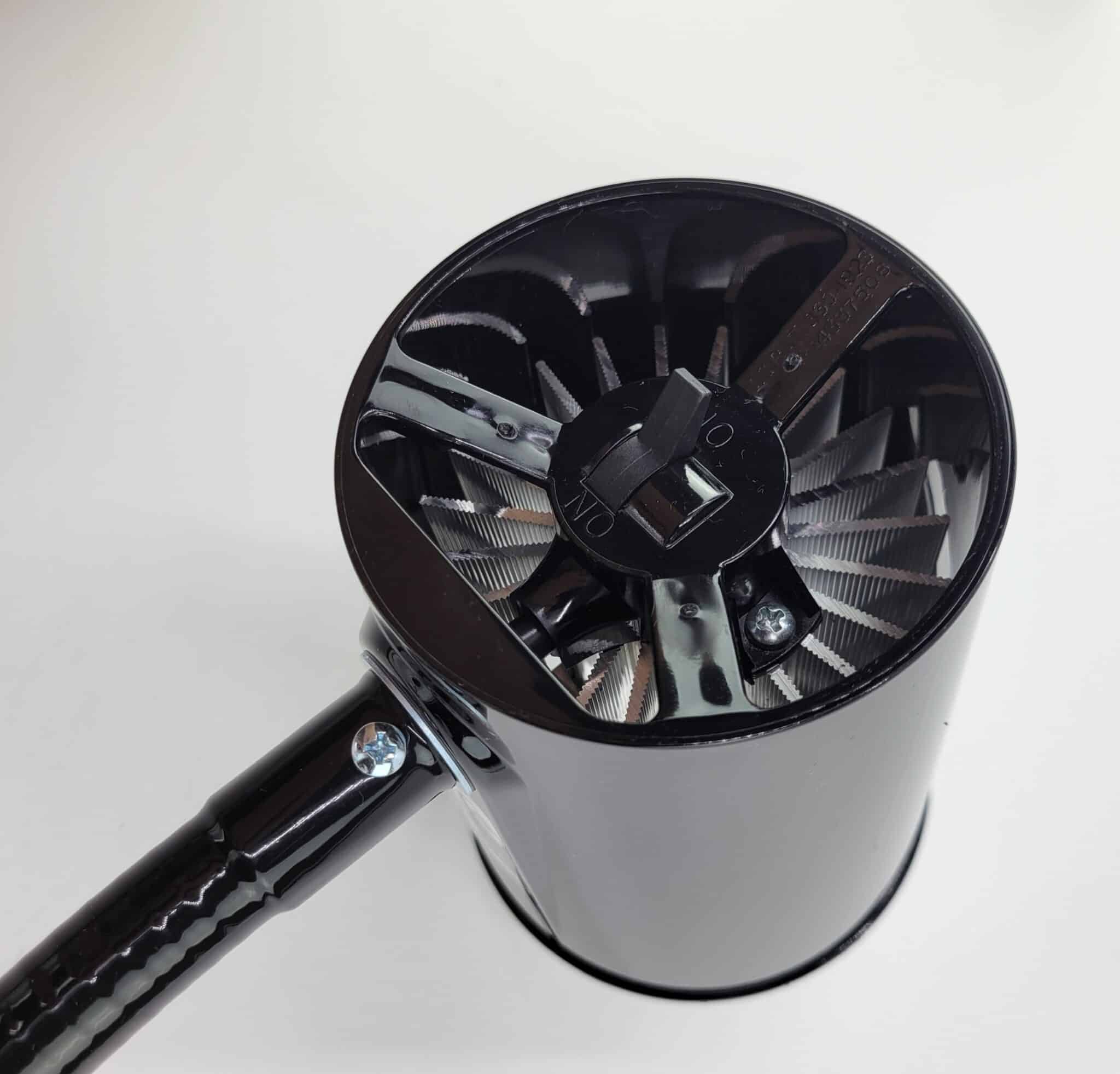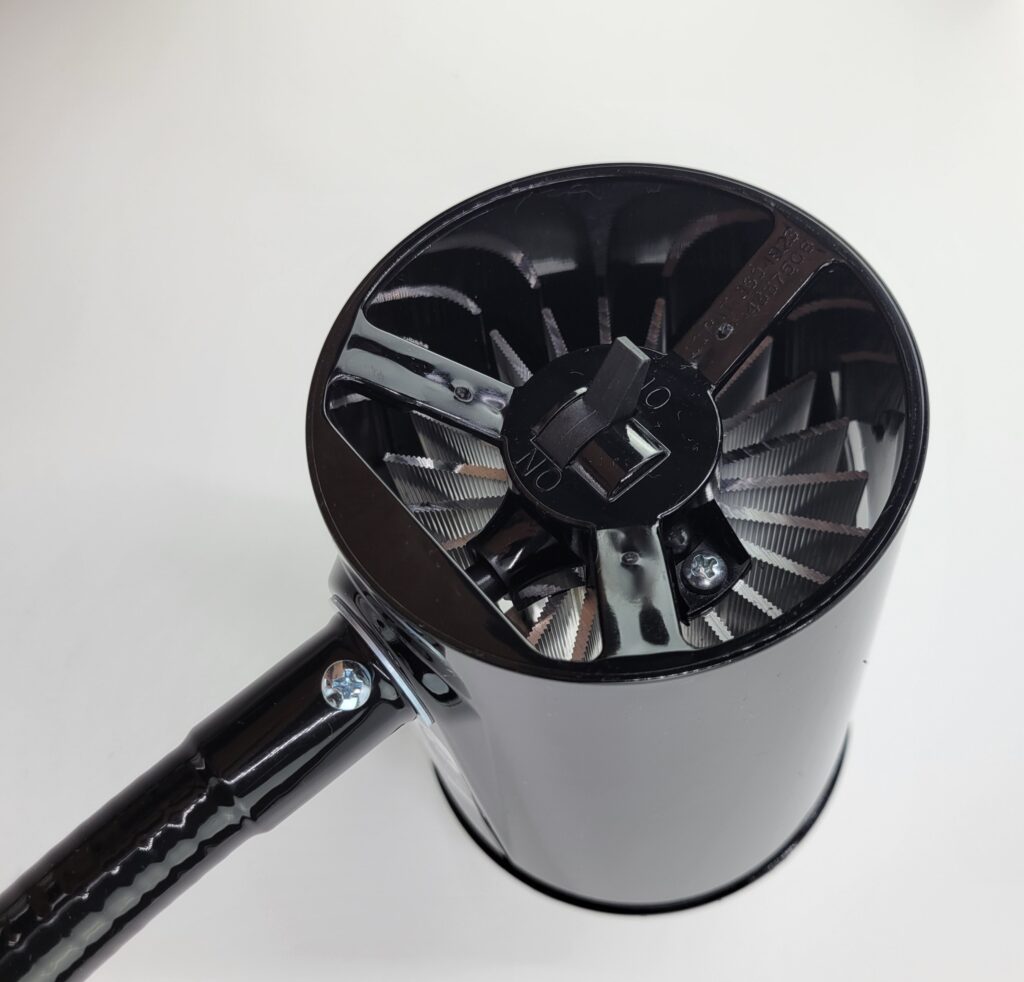 Our classic lamp is convertible with a removable magnetic base attachment. That means that you can easily switch it out with one of our other bases and mount it with traditional wood screws or machine screws.
So when do you want our new lamp? We're so glad you asked.
Want to easily switch out MR16 bulbs? You'll want the 7 Watt lamp
The ability to easily switch out bulbs on our new lamps is a great feature. While they're still inset into the (extremely sleek) shade, the ability to switch them out to let our customers use whatever bulb temperature they want was a big deal for us. That said, it'll stay bright with 500 lumens, and the LED bulb means that it will be cooler than older bulbs.
Let's talk about that new shade for a second. It's UL-approved, with a heat sink so that it'll never get too warm to the touch. (We know, we've left it on for days at a time). The sleek look of a shade flushed with the arm is appealing to many folks in the medical community. 
Here's what people are saying about our magnetic base LED lights
We can go on and on about both of our magnetic base LED lights, but sometimes the best way to learn about a product is to let someone else do the talking. Here's a review that we think really sums up an experience with our classic 12-watt magnetic base LED lamp. We especially love that this customer wasn't expecting a magnetic base but ended up loving it!
This Moffatt 95021 Task Lamp is the best gooseneck lamp I have ever worked with. The neck is very rigid and stiff, in a good way. I accidentally ordered the light with the magnetic base instead of the c-clamp base and I realized that neither my work table nor any of my lapidary machines have any magnetic metal on them, they are aluminum, resin and wood. So I was in a bit of a fix as to how to use the light for the magnetic base cannot support the light on its own.
I thought about ordering the c-clamp base from Moffatt but it would have been around $30 with tax and shipping and I would have had to wait a week to get the new base. I found a much better alternative in a 10 lb. Olympic weight from a large sports store in town for a mere $10. The magnet sticks very well, enough to lift the 10 lb. weight with no problem, and it actually looks very good as a base, almost like it was made for it. They should include a 10 lb. weight with the magnetic base.
Which magnetic base LED light is right for you?
In a nutshell:
If you're looking for a flexible lamp where you can swap out bases, mount vertically, and don't have any aesthetic qualms about a traditional lamp, we say go with our 12-watt lamp.
If you're looking for a swivel base, sleeker design, and the integration of MR16 bulbs, you'll definitely want our 7-watt lamp. 
Personally, we don't think you can go wrong with either choice. Get a lamp that's easy to move, reliable, and built right here in America. That's a win-win if we've ever heard it.