Our QA process for flex arm devices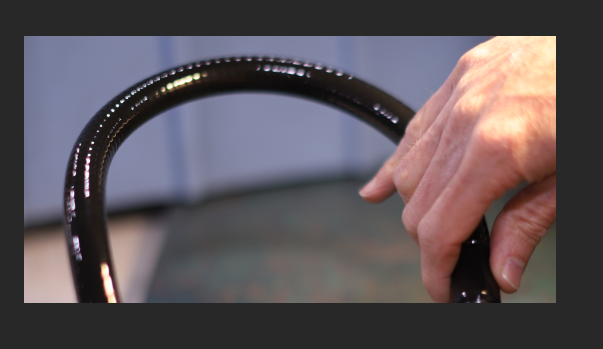 A QA process for flex arm devices is a vital step when creating your next medical device. Quality assurance, or 'QA' process, is an important component of many types of manufacturers. It ensures that each device will live up to the same standards as before. It's a way to check for reliability, durability, and even (in our case) flexibility. So why have we not codified our QA process yet? The answer to that is complex.
First, let's say this: we stand by Moffatt Products quality – and we know our partners in the medical device community do too. It's why we have such great retention, we work with our clients over and over again. We've been a part of designing and implementing flex arms for medical devices for nearly 15 years. In that time, we've worked with tons of tier-1 device manufacturers in their QA process to ensure that their devices are reliable and that the end user won't have any surprises. So what are clients actually asking about when they inquire about our QA? Well, they want to know that their device is going to work. Every time. Here's what we have to say about that.
Our QA process for flex arm devices is evolving and improving as we do
Part of the reason that we don't have a standardized QA process is that the projects we take on can have vastly different needs. That doesn't mean we aren't trying to always improve on the next project. We're continuously improving our QA system and the sophistication of our testing equipment (and the data it provides). 
Will that lead to us becoming certified? It could be – we'll talk about that in a second – but it's also to show our ethos. We never want to make the same mistake twice, every project builds on the one before it. We're excited for what that means in the future.
Will we become certified?
Certification is important for many folks in our industry. Why? Because it demonstrates a commitment to quality, longevity, and the ability to do things the right way. Specifically, that can mean strength testing, but more than that, a certification shows that you've proved your proficiency to a qualified, impartial observer. That can be really important when you're deciding on a 2nd-tier manufacturer. 
Why track record matters
At the same time, we believe that track record ALSO speaks to these qualifications. We've created medical devices for certified tier-1 medical device manufacturers for nearly fifteen years. During that time, we've worked with them on their own QA process and testing to ensure those devices were at or above their exacting specifications. We believe in our products and our people.
Real world experience is ultimately the best way to predict future success.
Another thing to think about: what happens in the testing lab and what happens in real life can be vastly different. That's not a knock on testing, it's just the truth. Once a device gets into the field and folks are using it, there's a lot that can happen. That's why experience is so important. Our products are in hospitals today. They have been for a long time. We're proud of that, and it's something that we want to build upon continuously. 
So will we have certifications? Maybe someday. What we CAN tell you is that when you work with Moffatt Products, you're getting a dedicated partner that will work with you through EVERY step of the process to make sure your device is exactly what it needs to be – that includes QA. If you're curious as to the work we've done, or just want to talk through an idea, we encourage you to reach out and give us a call.