Social Good Spotlight: How Flex Arms are Used by 3 of our partners to Make the World a Better Place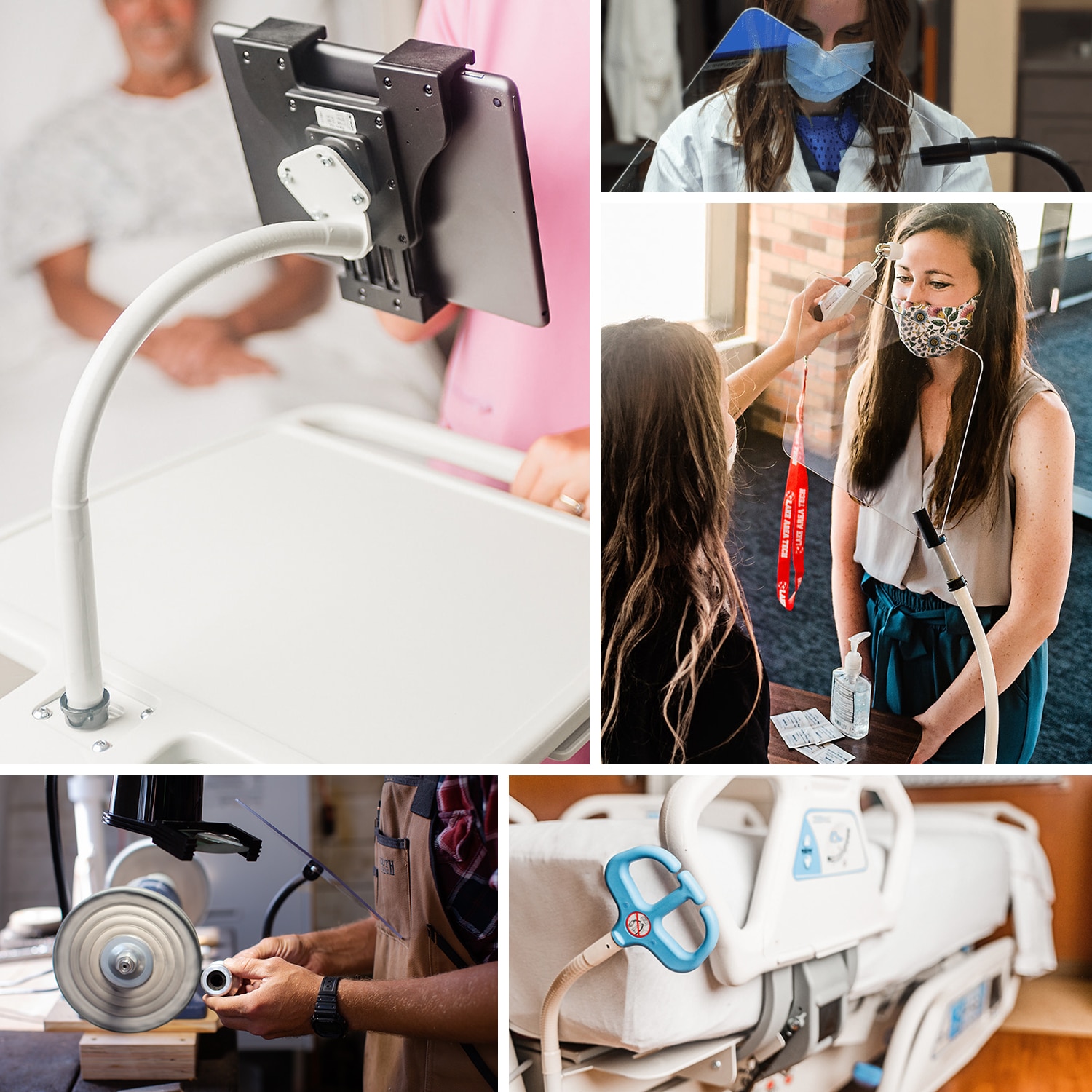 Moffatt Products cares a lot about being a good flex arm vendor to all of our clients. That's because we feel that it's just the right way to treat people. We're also lucky in that so many folks who use us as a flex arm vendor also create products that do genuine good in the world.
We wanted to take a moment and express our gratitude for our opportunity as a flex arm vendor to work with clients like this. It's high time we shined a spotlight on how these three companies are using flex arms to change the world. While some of the names on this list may be familiar to you, there may be some new faces on this list.
How Angel Eye Health uses Flex arms to bring parents and babies closer together
Angel Eye Health produces NICU cameras that are primarily used in neonatal wards so that parents can have live-streaming capabilities to observe and bond with their babies. Often these babies are "preemies" who will have to spend an extended stay in a NICU unit, which means that having that ability to connect with their child will have to be through non-traditional means.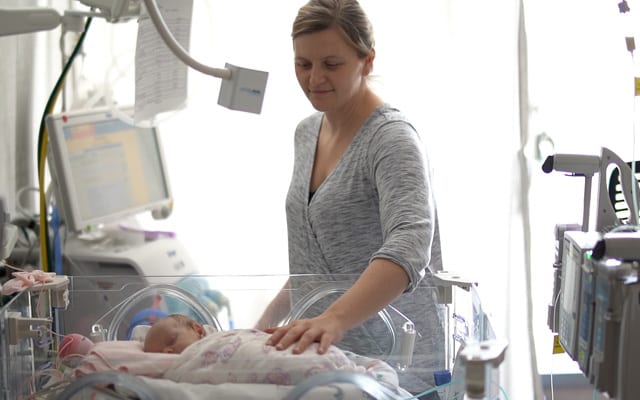 Angel Eye came to us as a flex arm vendor when they were pretty far along in the development process. They were working with more rigid arm solutions but saw the benefit in having an arm for their camera and tablet that was much more adjustable. We were able to address some of their concerns by doing cabling through the arms so that they could have a camera attachment. As a flex arm vendor, it's also our responsibility to make sure that we were able to use their existing headwall systems for mounting options.
We really relished getting to work with Angel Eye. Their product has been a huge benefit to all sorts of patients — especially since COVID-19 has changed many of the protocols around patient visitation. Angel Eye is a great example of a company that is doing real good in the world — we're so proud we got to play a small part in that story.
Welch Allyn and Hillrom use flex arms in different ways to shine a light on better med-tech solutions
Welch Allyn was acquired by Hillrom in 2015. It's easy to see why. Welch Allyn is at the forefront of some great med-tech tools — built to make life easier for patients and the medical professionals who treat them. It's how they came up with an LED exam light that's attached to a flex arm. Welch Allyn primarily works in diagnostics, so these are typically found in a doctor's office or exam room.
Some of the best applications have turned out to be with gynecologists, who are able to better diagnose and assess with this diagnostic tool. While it might not seem like a huge deal at first glance, we believe that Welch Allyn is making a real difference in providing medical professionals better tools to assess women's health and potentially diagnose illness.
Hill-Rom uses a "pretzel" flex arm to manage cables


Here's one problem that we helped them solve: with all the new med-tech available to doctors comes an unexpected challenge: cable management. Often complex medical machines have tons of cables that have to be managed. It might not seem like a big deal, but the last thing you'd ever want is for a cable to get unhooked or pinched when you're transporting a patient.
We had a long relationship with Hill-Rom going back years. When they needed something to help manage cables on some of their machines, we were able to provide stiff, pretzel-shaped flex arms that would do the job. While it was a relatively simple solution, it required us to work with their engineers, evolving its utilization and applying it to several different applications.
What will the next flex arm med-tech breakthrough product be?
Whether it's a large, established med-tech company or a startup, we love working with folks who put a premium on innovation and helping people. Do you have a med-tech device that might be improved by a flex arm? There's only one way to find out! Schedule a meeting, we'd be happy to walk you through what our process is like. Who knows? It might just change the world.
_____________________
Working on a flex arm design? We are here for a no-pressure phone call. We'd love to hear more about what you are working on and give you ideas and prototypes to improve your decision-making process. Give us a call, we promise it will be worth your while.